Anyway, It snowed, so it had to be done :-)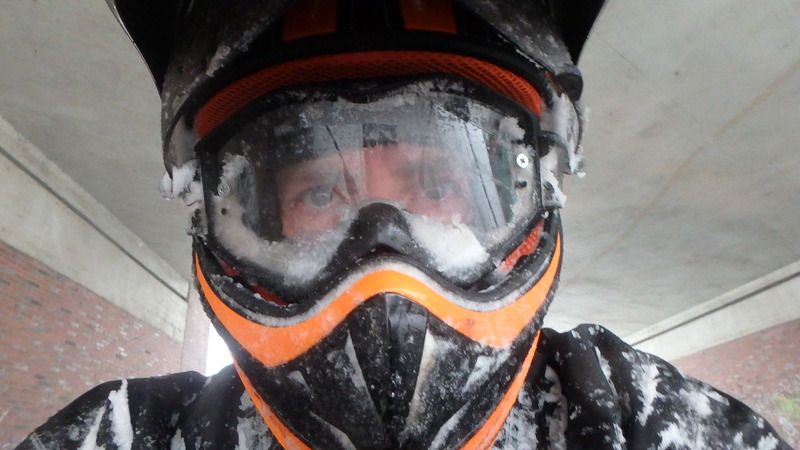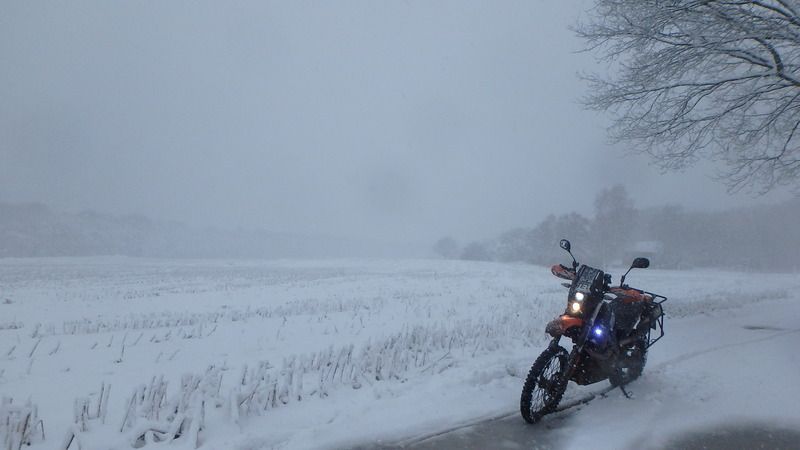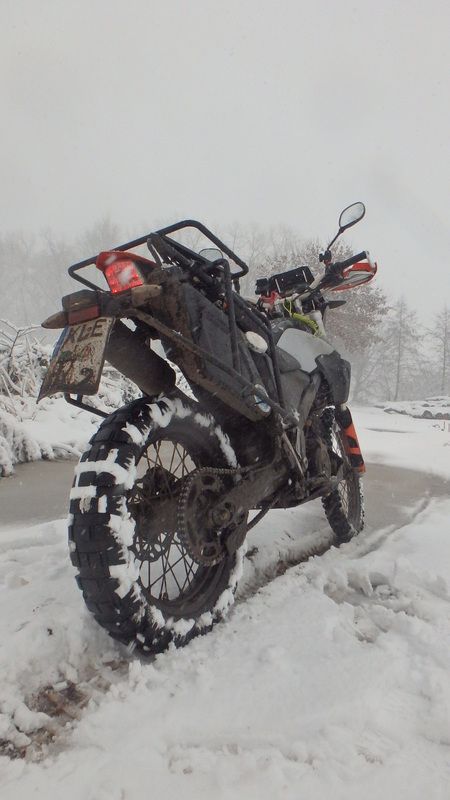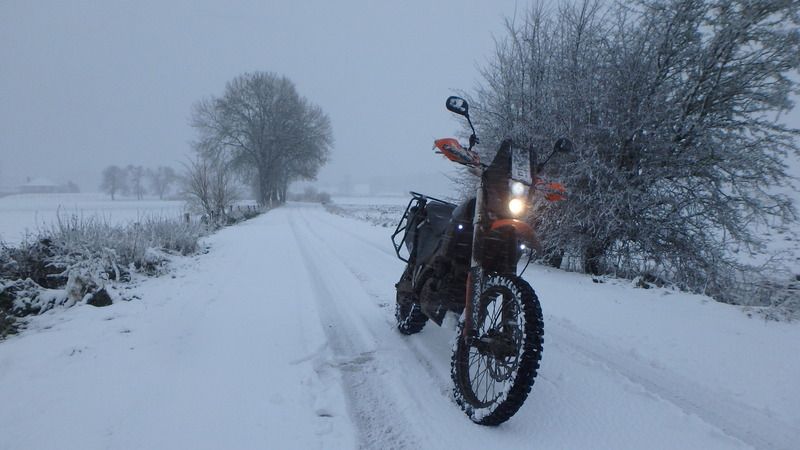 Conclusion, the Mitas 644 XT front is good in the snow.
The Mitas E09 Dakar rear is USELESS in snow ! You can not even let go of the throttle and it locks up everywhere. This made braking a little tricky as I had to balance returning the throttle not too much and pulling the front brake not too much. It was interresting...
I even let out virtually all air from the rear tyre.
Didn't drop it until I was back home and some stupid bint had parked her car in the middle of the road, I went around it forgetting there was a small ledge. It only fell over and no harm done.