Moderator: Oleksii
Post here pictures of your TET ready bikes, inspire others and share ideas in visuals
CCM GP450.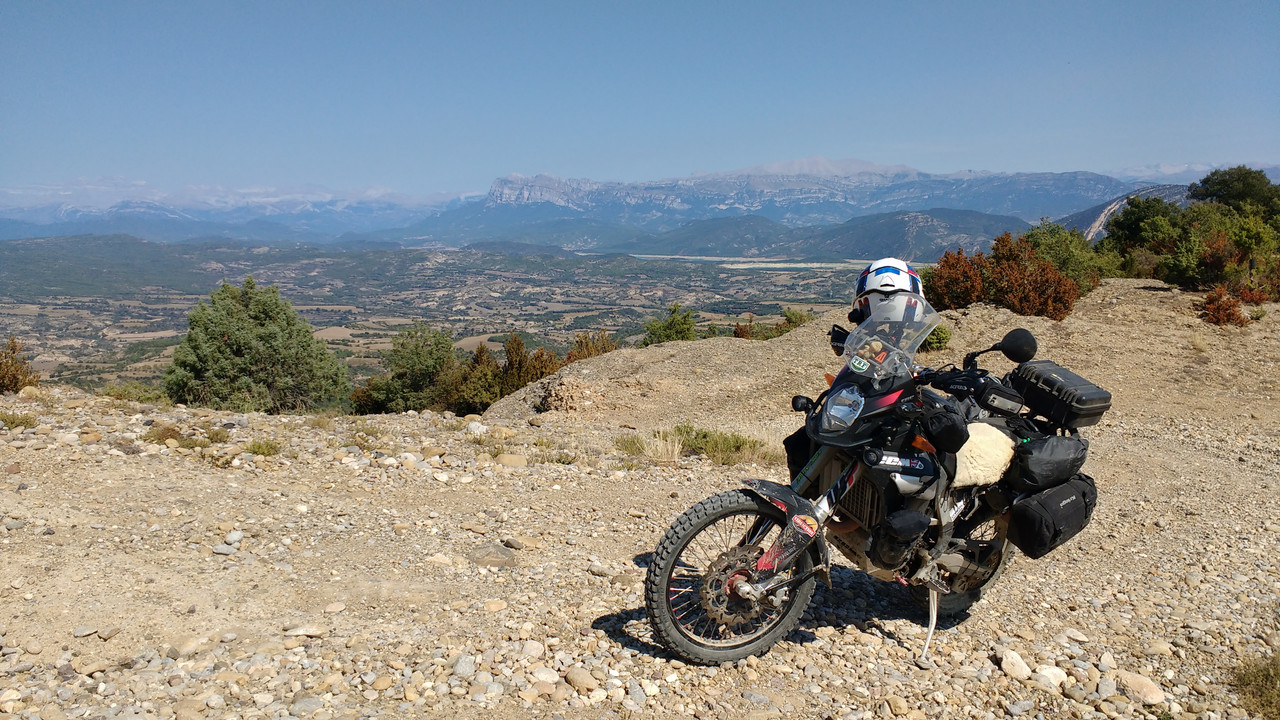 2x Kreiga Overland 15 panniers.
2x Kreiga US5 bags on front tank lowers.
1x Kreiga US10 as a tank bag.
2x small roll top bags.
1x small Pelicase as secure topbox.
1x large tool tube.
1x 1Ltr petrol bottle.
1x sheepskin saddle cover.
Anakee Wild front tyre.
Mitas E09 rear (Anakee Wild not available at short notice before I left. Replaced with similar 11 days into trip.)
Last edited by
Paul C
on Mon Apr 23, 2018 8:18 pm, edited 1 time in total.
Just along for the ride.
CCM GP450 - GS Adv LC - Moto Guzzi LeMans II
SUZUKI DRZ400E '06
Pic taken at Željava Air Base between Croatia and BiH.
On Swedish TET
CB500X - Rally Raid Level 3 Upgrade with remote preload
Rally Raid foot pegs
Rally Raid pannier racks
Bart Tubless upgrade to run tubeless
Barkbusters
Giant Loop Siskiyou Panniers and Diablo Tank Bag
Renthal Fat Bars
Tutoro chain oiler
CB500 X with Rally Raid Level 3 Upgrade
Toured in :
My dearly beloved and modified Tenere...
Q
Last edited by
Nordkapp
on Thu May 24, 2018 10:18 pm, edited 2 times in total.
Rama Lake in Bosnia
Honda Transalp 600
well this is my bike of choice a highly modified ccm644 has taken me to spain,portugal and lots of France...it does like to breakdown
Here is my XT600Z Ténéré, 3AJ from 1989
2016 i rode her to the northcape.
Before the northcape tour i overhault most parts, incl engine. Rear shock is an YSS, fork is stock.
Tires are Heidenau K60
Alloy Paniers with Touratech fasteners.