Let's not annoy the locals.
Posted: Mon Aug 20, 2018 4:26 pm
I thought it might be worth posting up parts of the route where it's easy to go off course.
--------------------
Peak District (west)
Between Wildbourclough and Allgreave.
There's a short but interesting section here involving a river crossing.
The actual right of way for vehicles goes along the river. Not between the trees and the fence. It's easy to get confused here as many riders do go the wrong way which is along a muddy path leaving plenty of tracks for the unwary to follow.
Approaching from Wildbourclough heading south.
Turn left along the trail. Head into the centre of the river and go right (downstream). After about 30 yards you'll see a gravel "beach" on the left. Exit here and go around the corner and up the rocky hill.
The bottom of the river is reasonably secure and not too slippy. I tend to keep to the centre. I'd avoid the right side opposite the path as it tends to be deeper there.
I've used this many times and, so far, only dropped the bike once. It's not normally deep enough to drown a bike. In my opinion it's harder work to follow the path.
Approaching from the north.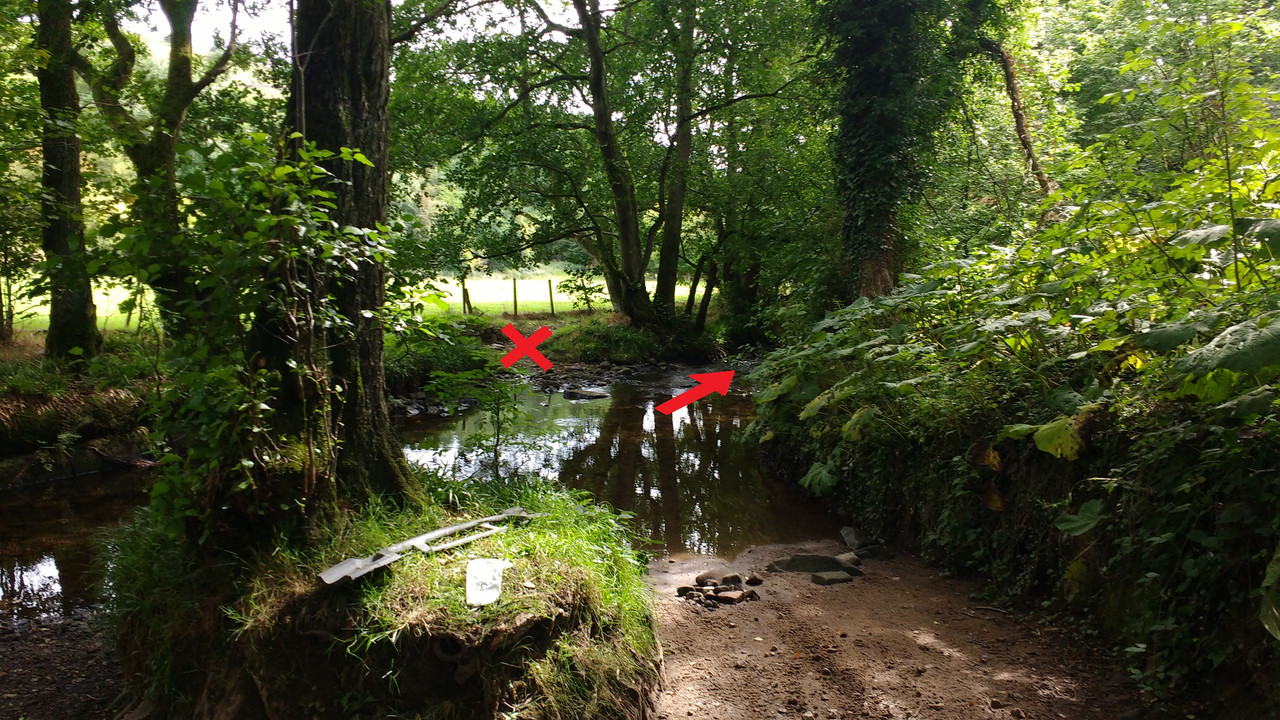 Exit point from the north.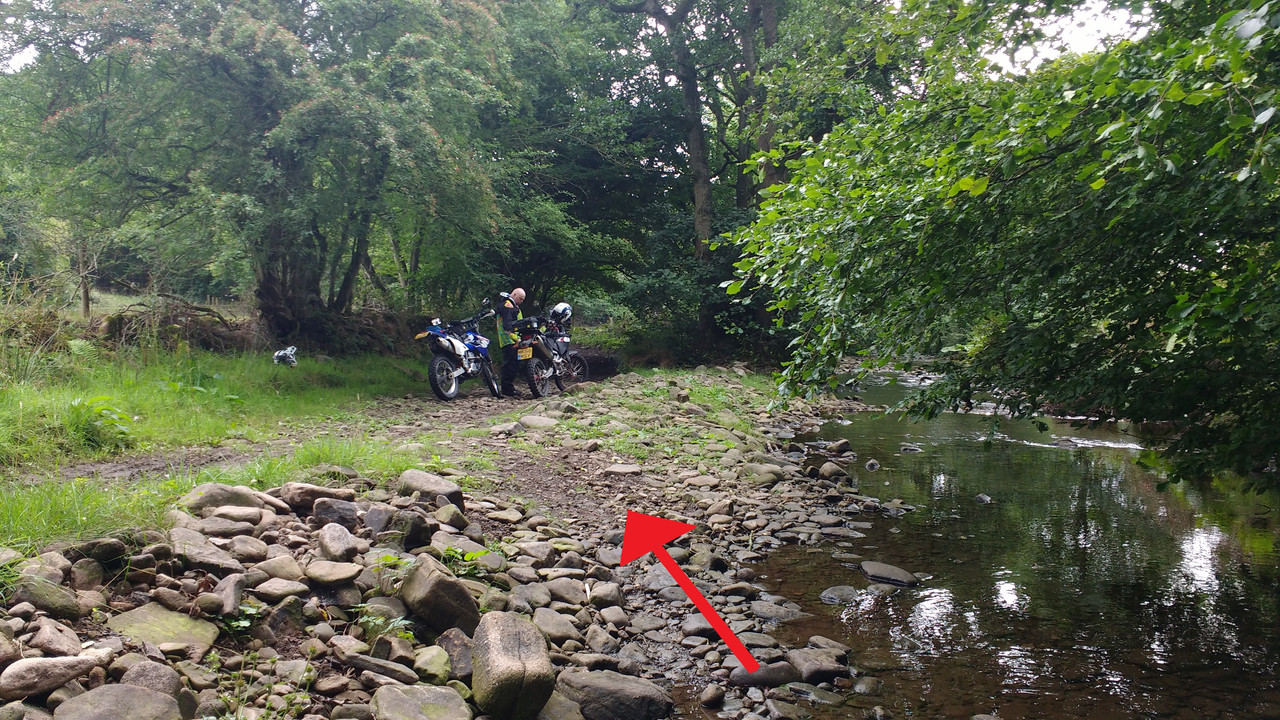 Approaching from the south.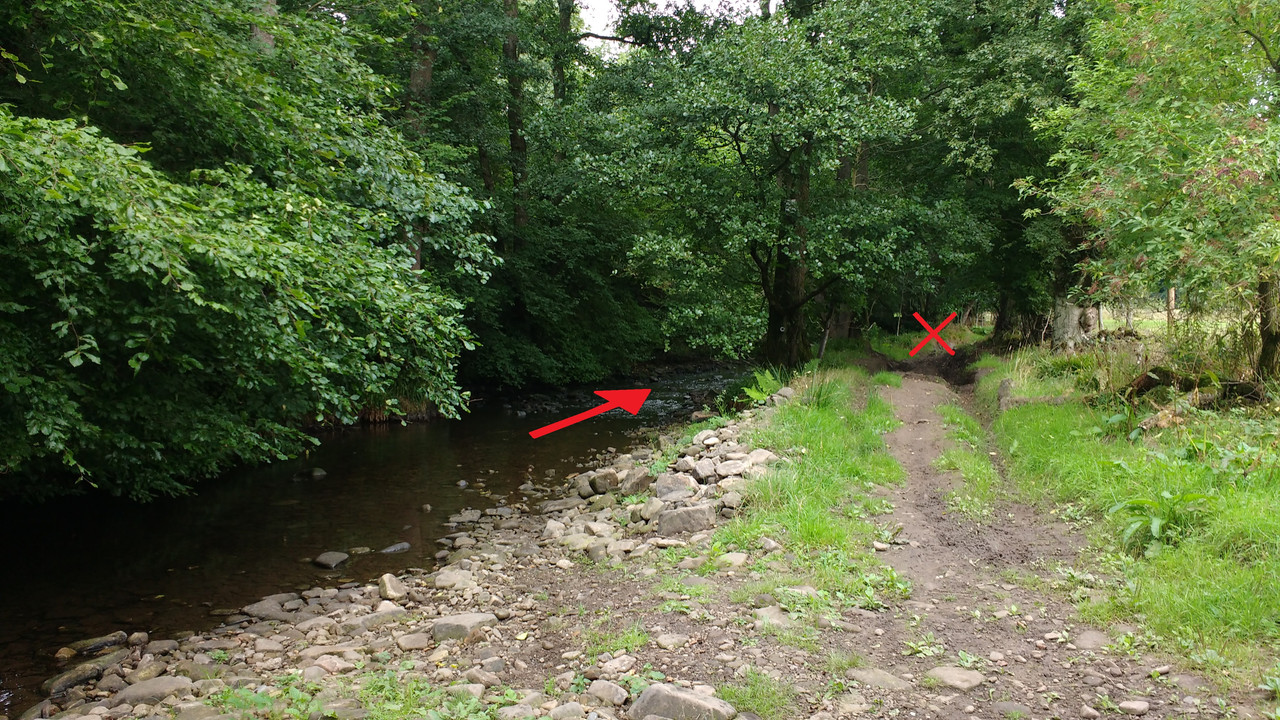 Exit point heading north.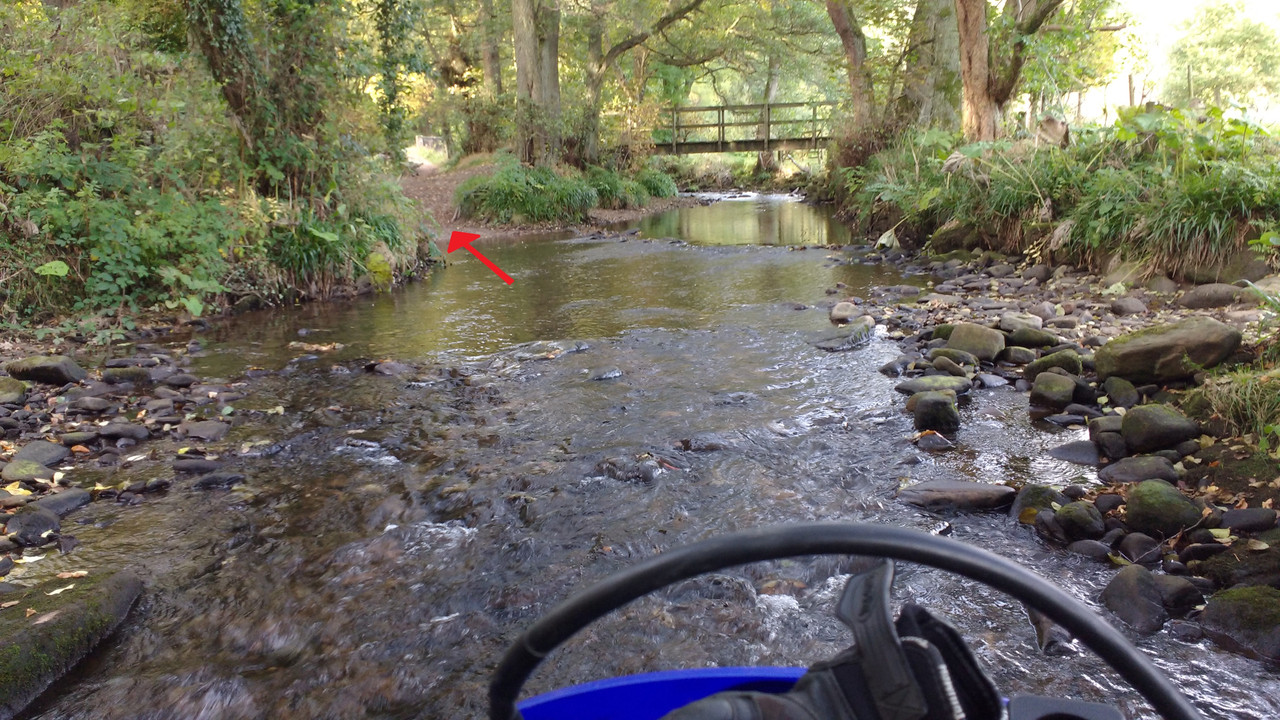 Map (It's the green blobs route).