Now. I am no literary genius so bear with me on this report.
It all started a year before...…
It all started without a plan…..
It was only ment to be a family trip to Normandy to visit Merille where my grandfather jumped before D-Day in 1944. However, after I mentioned it to a friend Albert Oosting he told me that it was a great place to ride so I started looking at various maps and websites I noticed some old off road routes from the second world war to supply the allied forces whilst avoiding the German forces. The Red Ball Supply Routes. After some looking around the tinternet and various forums I came across a man that knew a bit more about it and had even run a couple of trips using these old WW2 routes. John Ross. I watched a couple of the videos and read the reports and I knew I wanted to try and ride them myself.
Eventually between John Ross and Ben Smith I got a basic route and after many hours of looking at maps and using Google street view and Google earth I managed to come up with what was hopefully to be a working route from Caen and heading north towards Dunkirk.
The plan started to form that we would trailer my bike to Caen. Have a family break, then do some research into the activities of my grandfather ( 9 para ) in Merville and then on the 7th June, meet up with a friend from the UK to ride one of the Red Ball Supply routes North and head towards home (North East Holland) and also using the Belguim and Dutch TET.
The bike. Marmite. My trusty 1986 DR600. 32yrs old and never let me down…..yet. Just a few mods needed. Front headlamp rack as per Mundo Enduro style for no other reason than I like it. Rear rack so my 40 squid Ebay Oxford panniers don't burn on the exhaust. Some new tyres. E-09 Dakars on the back and 644 Army specials on the front. A service was done. Some Ali Express front running lights. (Don't want to get hit by those crazy French drivers) A tool tube to hold some tools and tyre bars and oh yes, some TET stickers. Luggage came in at about 25kgs total including my backpack. The whole bike loaded is just 183kgs.
Ready to go. BUT my friend from the UK tells me when I am already in Normandy that he has bike problems and he will not be able to come after all. Bugger. Seems like I will have to do this alone. That changes how I ride.
Anyway Day one. 9.30 under a dark sky I set off from Courseulles-sur-Mer and started what is basically my first ever road trip. This is the time to see if all the hard work in the planning the route works. Most of the tracks are farm roads and unpaved roads where you can often meet traffic. Well the rain threatened to come but luckily it just followed me out of the area. The thing I was not prepared for was the ruts. As the tracks are used by tractors the ruts were often around 30cm deep and with like a clay/sand base that made it very difficult to get out of so for me it was quite slow going for a while. The route was not planned in any real logical way, just trying to stay as close as possible to the original Red Ball routes. I managed to get about 160kms in the first day passing Falaise, Vimoutiers, Bois de Lecaude, Bois de La Hetre, Saint-Aubin-Du-Thenney, Bernay. At about 6pm I decided it was enough for one day and started to look for a camp site. After one turning me away because I was on my bike I found a great little site in the hills at Le Bec Hellouin. Now this was rough camping. I mean, there was no pool and the internet didn't work. Really rough camping. The bike had one small problem. A small knocking sound from the top end when at idle. Crack the throttle slightly and it goes again. This played on my mind for most of the afternoon. So when I stopped at that evening about 8pm I had another good look over the bike and come to the conclusion it was just a slightly sticky decomp arm.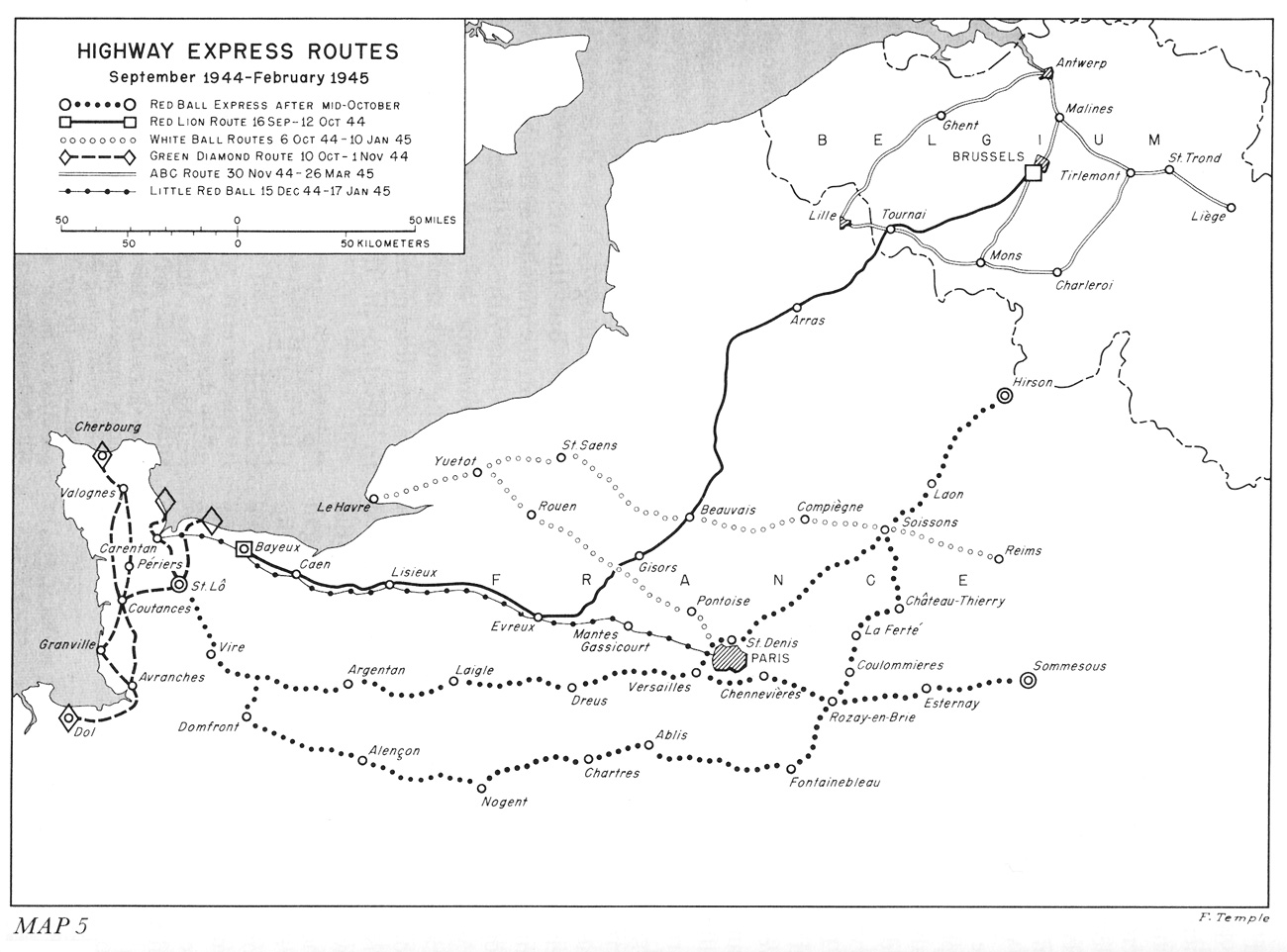 Day two. For some reason I left late as I was enjoying the quiet and after having fresh bread delivered to my tent I just did not feel like rushing. So at 11am I trundled out of the camp site and headed towards La Seine, Bois de L'epinay, Bois Du Quesnoy, Bois de Cavillon. Uneventfull day but with great tracks and lovely scenery along the way. Now here is the spooky bit. I had my route planned a few weeks before I set off and I was following the Facebook page and forum of the TET about the soon to be opened French Northern link. Well when it came out I was more than a little surprised to find it was almost identicle to my own route. So here was the dilemma. Do I stay on my route or follow the new link. Well I found it an easy choice to make. I followed the new TET route. And it was great. Some nice climbs up flint tracks, across long rolling hills dipping into covered tree lines. One track I missed several times as I was convinced there was no start to the track. It turned out to be a small gap in a hedge that immediatlly dropped and turned to the right. Nice find lads. I think it was on the D57 at Rue Eugene Bisson. It was in this area where I had my only big "off" After doing some really muddy holes I was just coming to a road whilst riding in a rut and I happen to put my foot down. My left bag caught my foot and it threw me from the bike and then the bike came down on my ankle and I remember thinking in slow motion "F**k, this is going to hurt". Once everything had settled I lay there for a while just contemplating what to do and if my ankle, that was still under the bike, was still pointing in the right direction. All I can say is that I am glad I have a light bike. Nothing was broken so I pushed the bike up and just sat there. And sat there. And sat there. It was at this point I considered calling the wife, who was still in Normandy and getting her to collect me as she headed home the following day. Ater a few messages with Ben Smith he suggested I sleep on it and decide in the morning about what to do. Right, bed time……where are those pain killers.
Day three. Today I decided I wanted to get a slightly earlier start so by 7am I am pushing/hobbling my bike from the campsite so not to wake the other residents. I was really enjoying the French section so I decided to continue and see how it went. Afterall, if I went to a doctor they would only strap my ankle and tell me not to walk on it so my reasoning was my boots were better than wrapping it and technically I would not be walking on it. Well the days riding was just as impressive as the day before. Lots of nice tracks, buildings, rolling fields V2 launch pads. Yes, it caught me by surprise as well. Very nice to see these parts of history. If I had been with someone else I may have ventured into the woods to find the storage bunkers or buildings. This was my last day in France and it has changed my opinion of the country. I had normally only popped to Calais or Dunkirk on beer or fag runs but I think that I will definatly be returning some day.
Day four. I woke early again, a little disappointed first part of the belguim TET the day before. It was great to see the cemetarys and Tyne Cott makes you realise the sacrifice of generations past. RIP. Today I got to see the awesome Waterloo memorial. Just sitting there looking at it was emotional. Great place to see. The Belguim TET was a lot better as I went further north. Nice tracks and trails and pleasant scenery. I did however decide to skip some parts of the northern section as I had decided to call the wife and meet her at a camp site just over the Dutch boarder and was running out of time. Would be nice to see her and my boy especially as I had not seen another soul on the track since I left a few days previous.
Day five. Decided not to continue on today and spent the day at a water park with my family to have some relaxing time.
Day six. Back on the bike. Back to the beach…..sorry, I mean Dutch TET. Dammm there is a lot of sand on the lower section. Made for some interesting training though. I keep getting told to give some more speed but I was already doing 60km/h and my pig still feels very unstable. Maybe I am just not cut out for sand. I will stick to making sand castles in future I think. I took a detour from the North south Dutch TET to pop in and see one of my suppliers in Veenendal. This was to be a costly mistake for me. Sitting at some traffic lights my engine started to rev hard. So I shut it off and got it ready to start again once the lights went green (My DR is a mans bike without an electric foot). The lights went green but my foot slipped from the kick start, I quickly set it up again and it started but the lights just went orange, bugger it, through I go, promptly followed by a police car I did not see in the next lane. 20 minuites later and 230 euro lighter for the fine I arrive at my suppliers shop. Oh well. It happens I guess. From there I ride back east on the TET to Emmerich in Germany to stay the night at a friends house who also happens to be the Dutch linesman. Ard and Tess Lampers. I contacted them a few days before and they very kindly offered me their spare room for the night with a very nice dinner also. Much appreciated guys. Thanks.
Day seven. From here it was a sprint home as I know a lot of the tracks in the Northern section. Ard had asked if I would check out a part of the route that has had restriction signs put up. A new detour was sent to Ard and I believe it is now in the latest update. A stop off at a great café in the Hoogeveen area. Right on the TET and a big biker friendly sign on the door. (Their burgers are the best) From here it is only a couple of hours home for me. Although it was a great ride it was also nice to be back home.
Summary.
• Distance. Approx 1200 kms covered. 70% off road.
• Countries. France, Belguim, Holland, Germany and back to Holland
• Events on route. 25 falls although mostly at very slow speeds.
• Injuries. Hurt my knees, shoulder and ankle.
• Intresting things. Too numerous to mention.
• Costs. Approx 40 euro a day including camping and fuel.
• Breakdowns. None. Just two small issues that did not stop me riding.
• Thanks to….. John Ross, Ben Smith, Ard Lampers
• Experience rating………Priceless.
Bikes met on the trip....................Zero